Management principles
The purpose of Fingrid's management principles is to implement the strategy approved by the Board of Directors and achieve the company's business targets in a profitable, responsible and sustainable manner. This requires the proper allocation of financial and human resources and optimal utilisation of information.
Management observes internal control and risk management methods that ensure good corporate governance. The company follows changes in the laws and legislation and maintains guiding principles, policies and other rules in accordance with the requirements of the legislation that applies to the company. Business is planned and managed according to the guidelines in a way that makes it possible to demonstrate that the requirements have been fulfilled. This applies to the company's internal activities and to services that are outsourced.
The key elements of the targets and requirements for responsible operations, good corporate governance, internal control as well as risk management objectives are specified in the company values, Code of Conduct and the internal control and risk management principles, which have been separately approved by the Board.
Primary duty and strategy model
The company's primary duty is specified as follows: Fingrid is Finland's transmission system operator. We secure reliable electricity for our customers and society and we shape the clean, market-oriented power system of the future. Our values guide us in all our activities.
The company assesses its operating environment, objectives and strategy in a systematic manner. The strategy and its starting points are updated for annual approval by the Board.
In order to implement the basic task, a four perspective model is used to prepare and implement the company strategy in a balanced and responsible manner that ensures profitable and sustainable business.
The four perspectives of the strategy are
customers and society
finance
internal processes and
personnel and expertise.


The strategy also outlines targets in other areas that are relevant to management and strategy implementation, including corporate responsibility, the company's intellectual capital and ICT management.
Management responsibilities
Assisted by the executive management group, the President and CEO is responsible for the day-to-day administration and management of the company in accordance with the Limited Liabilities Company Act and the principles and other guidelines approved by the company's Board of Directors. The Board approves the basic organisation of the company at the function level. The executive management group consists of the directors of the functions, and the group's decisions are carried out by under the authorisation of the President and CEO.
Strategy perspectives: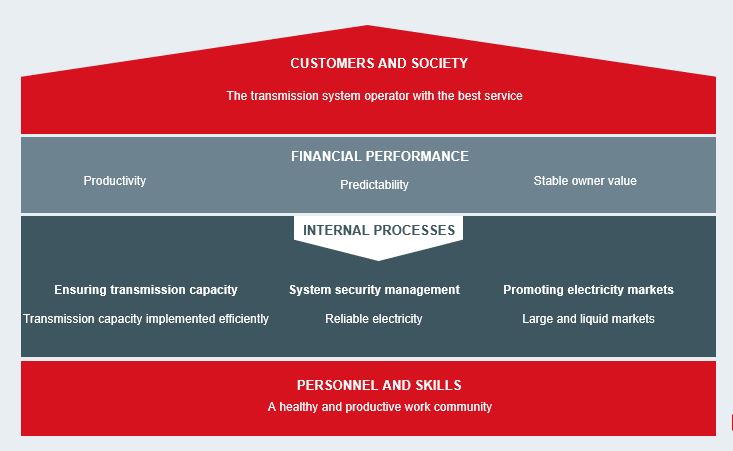 One Fingrid strategy: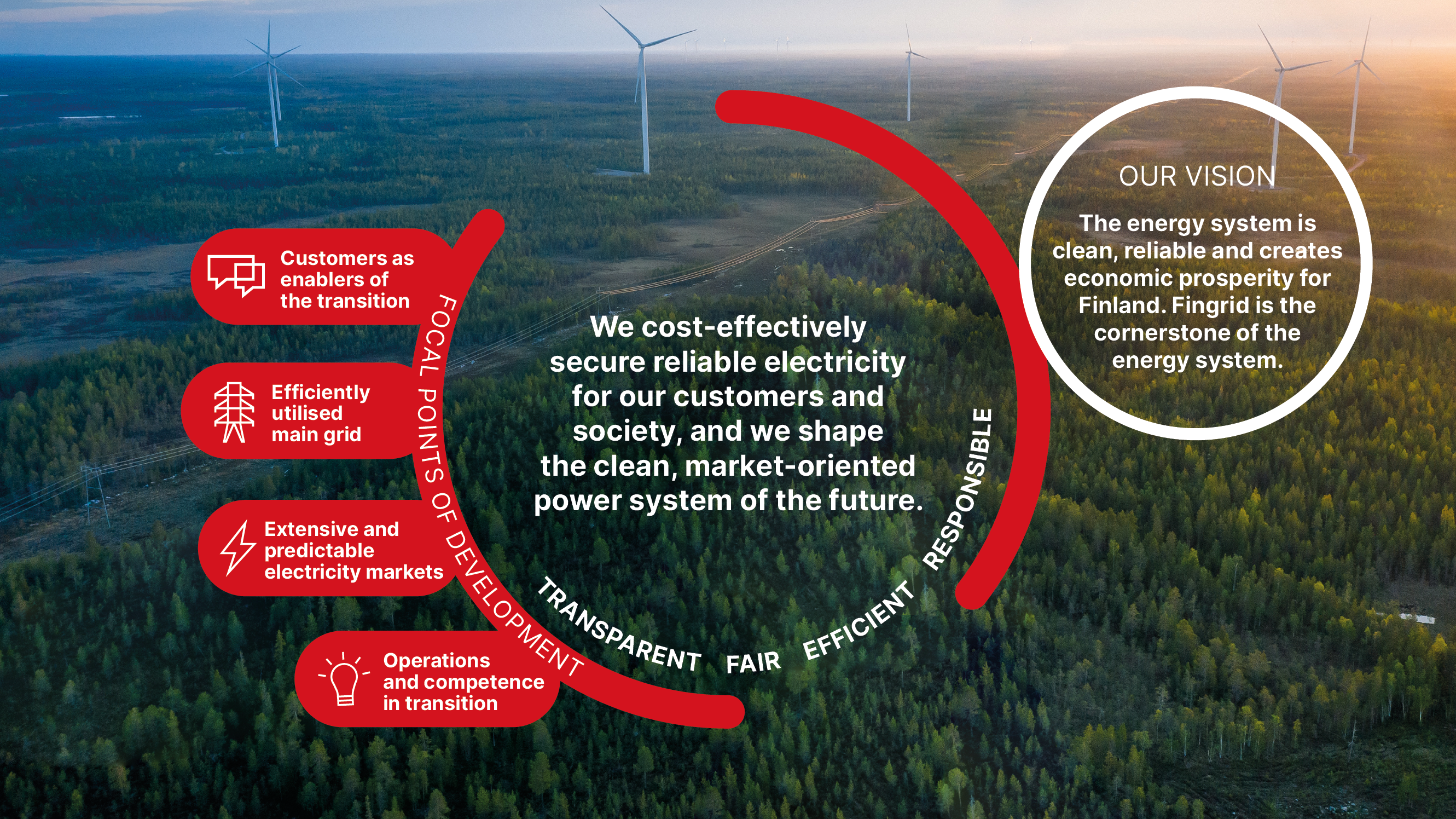 Updated 6.11.2023