Description of balance model
The balance service model was revised on 1.11.2021, when uniform main principles were introduced in the Nordic countries.
Main changes in the balance service model from the former procedure:
introduction of one balance, earlier separate balances for production and consumption
excluded production plans from imbalance settlement
change in the cost structure relating to balance service.
Model of one balance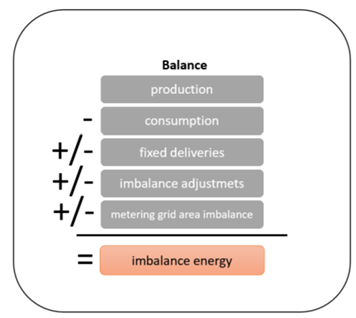 In the model of one balance, generation, purchases, sales and consumption of electricity are handled in same balance.
One-price system is applied to the imbalance deviation in the model of one balance.