Corporate Governance
Fingrid is a public limited company whose governance is based on the Finnish Limited Liability Companies Act, the Securities Market Act, its articles of association and its shareholder agreements. Fingrid complies in its operations with the 2015 Corporate Governance Code for Finnish listed companies ("Corporate Governance Code") published by the Securities Market Association because the company has issued bonds listed on the London Stock Exchange. This Corporate Governance Statement has been drawn up in accordance with the recommendations of the Corporate Governance Code. Fingrid's shares are not subject to public trading.
By virtue of the Finnish Companies Act, articles of association and shareholder agreement, the corporate governance is divided between the general meeting, Board of Directors and President. Fingrid's supreme power of decision is exercised by the shareholders in the general meeting. The Board of Directors of the company is responsible for its governance and business management. The Board of Directors ensures that Fingrid applies to the principles of good governance. The President is responsible for the operations of the company, assisted by the executive management group. Vital matters having bearing on Fingrid's customer interface are prepared by the company's Advisory Committee. Moreover, Fingrid's articles of association, shareholder agreements and principles concerning the work of the Board of Directors ensure objective handling of matters.
The duties belonging to the company are organised and the responsibilities for them are determined in accordance with the management principles. The objective is to secure sufficient expertise and create facilities for efficient working.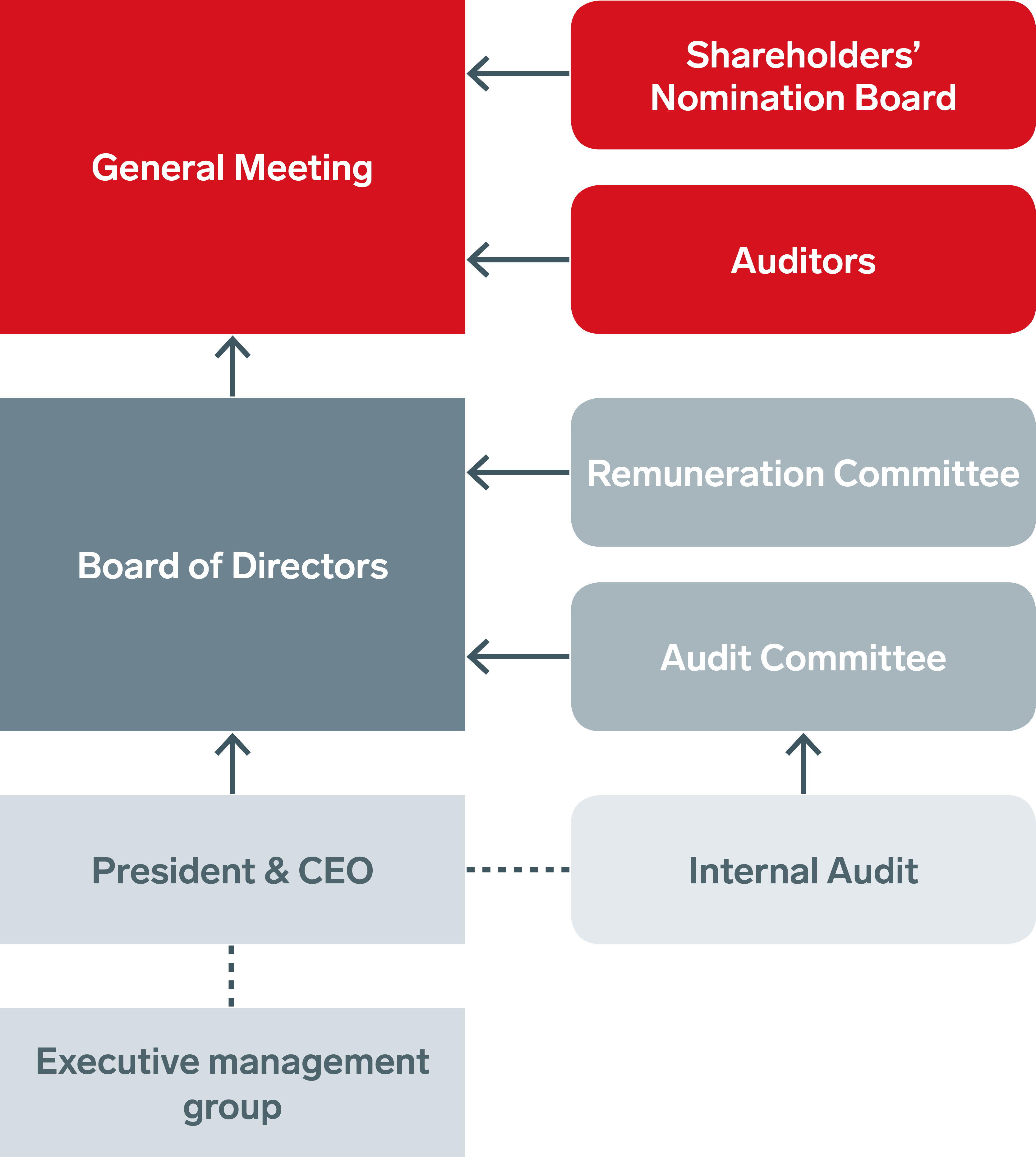 Updated 14.12.2018