Green financing
Green Bonds are part of Fingrid's overall focus on sustainable operations.
Fingrid issues Green Bonds under its Euro Medium Term Note Programme with general terms and conditions corresponding to other issues under the Programme. The proceeds raised from Green Bonds will be solely applied to finance or to refinance Eligible Projects as defined in Fingrid's Green Bonds Framework. Second opinions provider, CICERO, has issued a Second Opinion on Fingrid's Green Bond Framework.
Projects that are eligible for Green Bond financing must fall within one of the following categories:
- Connecting renewable energy
- Increasing cross-border capacity
- Reducing electricity transmission losses
- Improving energy efficiency via smart grids
Fingrid publishes an annual Green Bond Investor letter on this website.


News and Press releases related to Green financing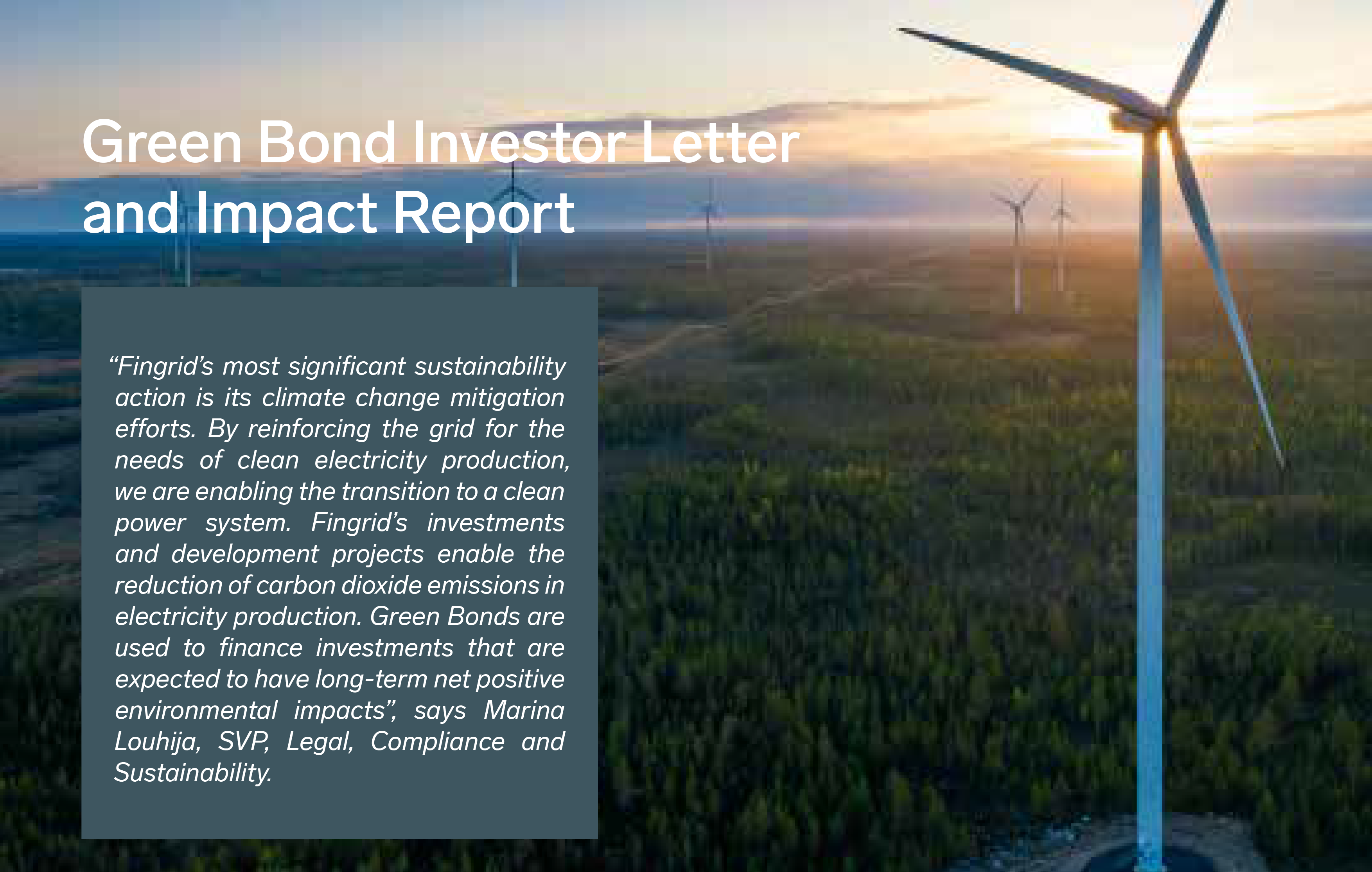 Details
Jussi Pohjanpalo
Group Treasurer, Fingrid Oyj
tel. +358 30 395 5176