Integrity of price areas
Percentual figures report on how many hours of the year there has been a common wholesale price (day ahead market price) in the area marked with dark blue color.
The picture in which Finland is the only dark blue bidding zone tells how large a portion of time Finland has been a separate price area. This occurs when the price in areas SE1, SE3 and EE are different from the Finnish area price.
2015
1.1.2015 - 31.12.2015

2014
1.1.2014 - 31.12.2014
2013
1.1.2013-31.12.2013

2012
1.1.2012 - 31.12.2012

2011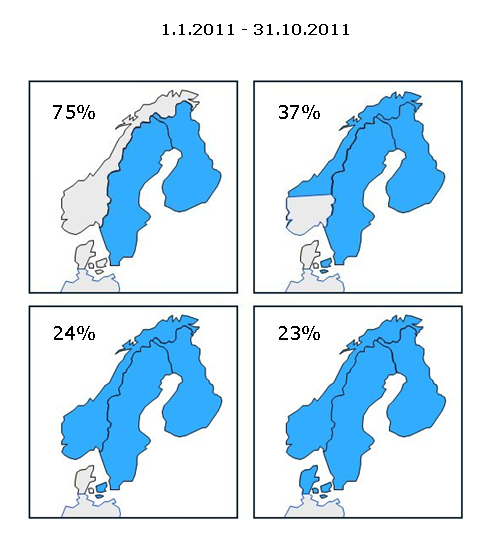 1.11.2011–31.12.2011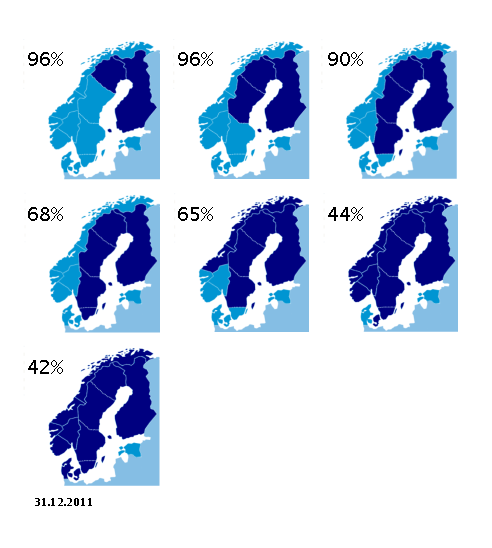 Integrity of price areas Finland - Estonia 2011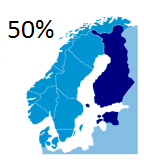 2010
Integrity of price areas Finland - Estonia 2010