Fingrid Current
Fingrid Current 20 April 2021
Current webinar on 20 April 2021 at 13 - 15 EET. This time the event is held only on Finnish.


Fingrid Current 3 November 2020
The theme of the event was the electricity market and its major changes. Due to the coronavirus pandemic, this time the event was only organised as a webinar over the Internet. Translation services were provided.
Programme
1.00 pm Opening of the event
Asta Sihvonen-Punkka, Executive Vice President, Fingrid Oyj
1.05 pm Experiences from the Dutch datahub
Miriam Withagen, Manager Markets, DNWG Infra B.V
Roger Brouwers, Manager Clients & Markets, Stedin, DNWG Infra B.V
1.25 pm Access to data is a must to engage customers to energy transition
Hando Sutter, CEO, Eesti Energia AS
1.45 pm Datahub – challenging joint project enables a new era
Pasi Aho, Director, Fingrid Datahub Oy
2.05 pm Break
2.15 pm The electricity market balances production and consumption
Asta Sihvonen-Punkka, Executive Vice President, Fingrid Oyj
2.35 pm How market participants see the development of the electricity market
Petteri Haveri, Senior Advisor, Finnish Energy
2.55 pm How electricity users see the development of the electricity market
Pasi Kuokkanen, Managing Director, Association of Energy Users in Finland
3.15 pm Event summary
Jukka Ruusunen, President & CEO, Fingrid Oyj
3.30 pm The event ends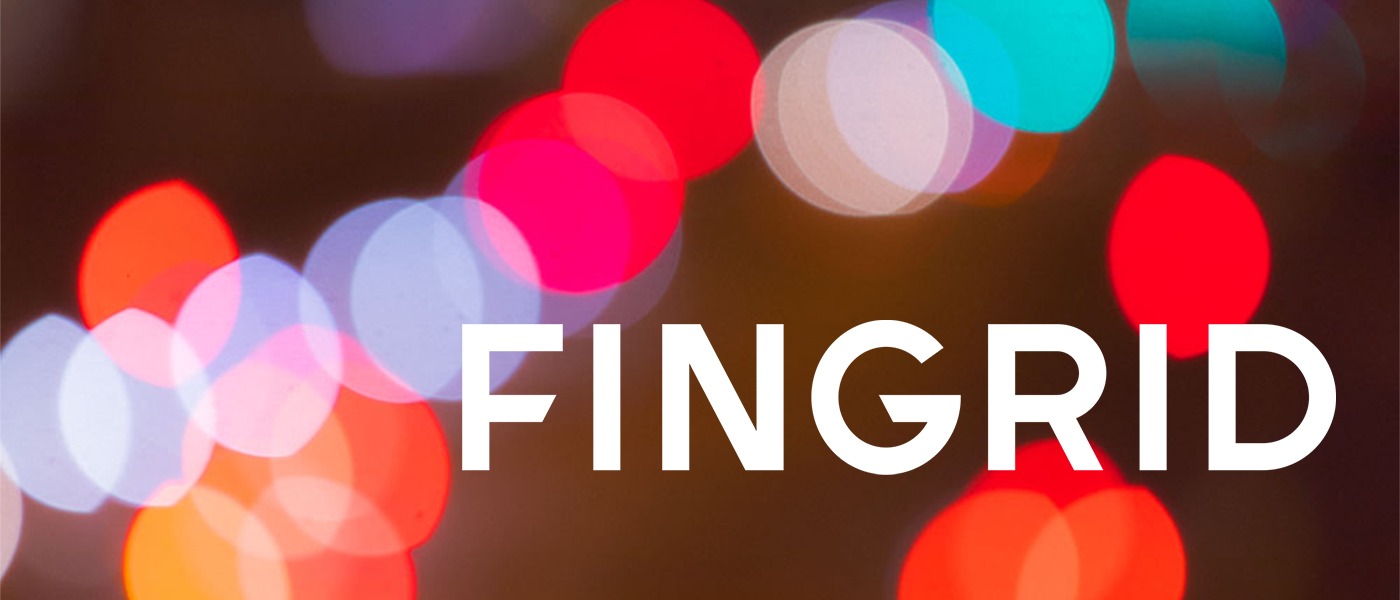 Fingrid Current 10 March 2020
The Baltic Sea Region as a Forerunner in the European Electricity Market
Follow the event online 10 March 12.30 pm: https://prospectumlive.com/event/fingrid_20200310_en
Agenda:
12.30–12.40 Opening of the Event
Jukka Ruusunen, President & CEO, Fingrid Oyj
12.40–1.10 European Green Deal and the Baltic Sea Region Electricity Market
Catharina Sikow-Magny, Acting Director, Head of Unit, European Commission, DG Energy
1.10–1.40 Vision of the Baltic Sea Region's Electricity Market
Lotta Medelius-Bredhe, Director General, Svenska kraftnät
1.40–2.10 Vision of Off-Shore Wind in the Baltic Sea Area
Taavi Veskimägi, CEO, Elering AS
2.10–2.50 Break
2.50–3.20 Three Scenarios for the Development of the Baltic Sea Region Electricity System
Jussi Jyrinsalo, Senior Vice President, Fingrid Oyj
3.20–3.50 Towards more integrated Baltic Sea Region Power Market
Simon-Erik Ollus, Vice President, Trading and Asset Optimisation, Fortum Oyj
3.50–4.20 How do the Nordic Regulators see the Future of the Nordic (Baltic Sea) Electricity Markets
Simo Nurmi, Director General of Energy Authority of Finland, Energiavirasto and Chair of NordREG
4.20–5.00 Future?
Jukka Ruusunen, President & CEO, Fingrid Oyj